Our Vision
Our vision is to support and promote a healthy corncept to all the individuals, families and communities. Because we share a common love for corn with everyone, that motivates us to provide the highest quality, healthiest, natural, non-GM(non-genetically modified) real whole sweet corn kernels.
Our Mission
We are ready to team up with anyone in the food business to make corncept available anytime, anywhere. We aim to support everyone we can to achieve win-win outcomes and are ready to work alongside with you.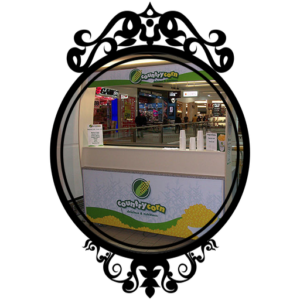 2009 First
Bought First Retail outlet selling only Corn in a Cup, in Parramatta Westfield.
 People welcomed idea and convenience of the yummy tasting corn in a cup – as it's one of the most loved vegetable in the world.
We started building up the customer relationship with outstanding personalised service.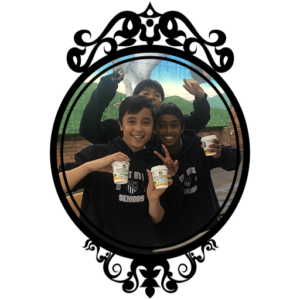 2010 Double Up
Our sales and love for our product doubled. So do outlets. There were 2 outlets in Parramatta Westfield.
One of our Corn Fanatic who still follows us from other corner of the world, built informative website www.countrycorn.com.au for us.
Started supporting local Schools in Sydney to raise funds through their school fetes, spring festivals, autumn festivals.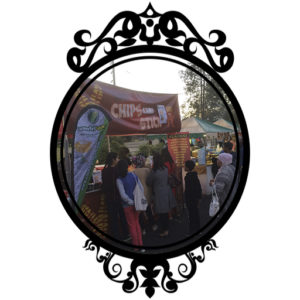 2011 & 2012
Our Sales tripled.
Trials, R & D Started in every aspect of business development.
Love for corn was spreading fast, so helped set up independent Corn operators in other centres.
Helped small businesses to introduce CoRncept with all essentials of business.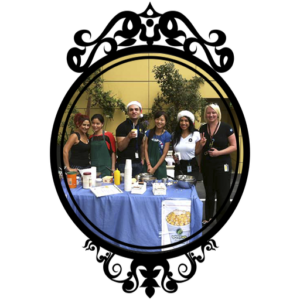 2013
Many initiatives discussed and executed with growers and processors of our specialised sweet corn kernels.
Contract farming was introduced, with high standards and quality.
Education and Awareness about healthy eating (An healthy alternative to Oily Chips)
Started Catering Corporate Events, Christmas party and Easter BBQ.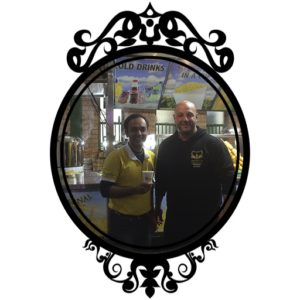 2014
We were selling over 300,000 cups of corn through our independent partners only in Sydney.
Some event participators introduced corn in a cup on their menu.
CountryCorn supported event participators to build their business and for some opportunity to earn second income.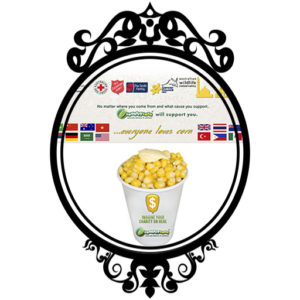 2015 Philanthropic –
Strong Relationship developed through social initiatives like empowering women at work. Trained, educated importance of work life balance, food hygiene and various work related activities.
Yearly we were consistently selling over 300,000 cups of corn.
Website was redone, still informative.
Actively participated and sponsored some charity events locally in Sydney.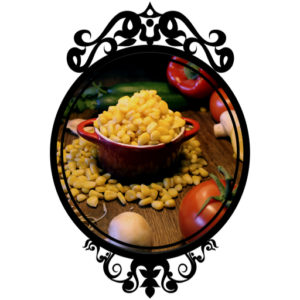 2016 R&D
Feasibility study and analysis of new product
Ready to Eat Corn in a Cup was carried.
Various initiatives to collect feedback of businesses and end consumers. Like participated in Good Food and Wine Show.
Website redone to be First Ecommerce in the world to order "Corn in a Cup" online.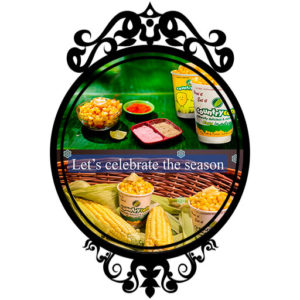 2017 Dare to share and Raise
Continue servicing existing clients, supplying real whole kernels.
Continued spreading awareness – "A side that's on your side" (Healthy alternative to oily chips)
Facebook and Instagram advertisement.
Promote online ordering and product direct to consumers.
First Online orders for Customised Corn in a Cup started to come in from June 2017.